Marion County
Association for Home and Community Education
About Us:
Marion County HCE celebrated our 70th anniversary on April, 2016.

We have seven (7) units:
Cartter
Greenbrier
Kinmundy
Meacham
New Beginnings
Town & Country
Young at Heart
Lessons:
A wide variety of Lesson topics are shared by a variety of speakers with members each year. University of Illinois Extension Educators and Lessons for Living Webinars also share occasionally. Recent Lessons Included:

History of Quilting by a local Quilt Guild President

What's New in the Kitchen via Webinar Nature's Invaders by a U of I Master Gardener
and Master Naturalist

Pie Making by Marion County HCE Members

International Lesson on Thailand by a Marion County HCE Member who recently
traveled there

Communicating with Individuals with Dementia via Webinar

Essential Oils by a doTerra Representative
Events:
Annual Meeting in April

Book sale to Benefit the Marion County HCE Scholarship Fund in April.

Membership Social in October.

The Marion HCE Board Meeting is the third Monday of each month at 1:30 pm at
the Marion County Extension Office unless otherwise announced.

The Marion County HCE Training is the third Thursday of each month at 1:30 pm
August through April, except December, unless otherwise announced.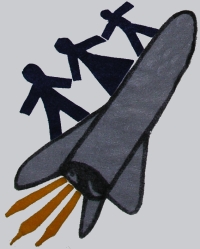 Contact:
Contact: Connie Williams - cjlwill@gmail.com

Follow us on Facebook at:
Marion County Home & Community Education - HCE