Adams County
Association for Home and Community Education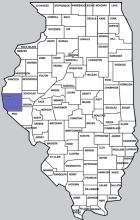 About Us:

Established in 1918 the HCE organization has been thriving in Adams County and we will be celebrating our 100th Anniversary all year. Over the years lessons and interests have changed but our purpose of Home and Community Education is to disseminate information about topics that are interesting and vital to modern day women and families. Members participate in many community projects. In addition, social and "just for fun" activities are held and enjoyed by both members and guests. Guests are always welcome at our monthly unit, book club and/or quilt club meetings.
Our current membership is 147, and divided between 10 units, 1 mailbox unit and three special interest groups (HCE Book Club, HCE Quilt League and HCE Card Club).
Membership dues are $15.00 a year for an active member. Come join us!
ACHCE Contacts are: Joyce Welsh; pjw2008@att.net (217) 645-3257 or
Heather Ator; heatherator@hotmail.com (217) 224-1163.
2018-2019 Adams County HCE Board Members:
President
Heather Ator
1st Vice President
(Co-Chairs)
Sandy McKelvie (Lessons)
Ginny Miller (Lessons)
2nd Vice President
Joyce Welsh (Membership)
Secretary
Susan Sprague
Treasurer
Edna Flesner
Cultural Enhancement
(Co-Chairs)
Sara Huseman
Juanita Moss
Family & Community Issues/
Scholarship
Heather Ator
Public Relations
Amy Looten
Volunteer Hours
Pat Lawber
Subject Matter
Judy Milfs
Ways & Means
Mary Voorhis
ACORN Editor
Linda Chezem
North District Director
Bonnie Peters
South District Director
Charlotte Green
East District Director
Barb Higley
West District Director
Pat Vaughn
District 4 Director
Mary Eustace
Units in Adams County with Meeting Times are as follows:
Beverly/Liberty
4th Tuesday
1:30 p.m.
Burton/Plainville Day
2nd Tuesday
1:00 p.m.
Camp Point Extension
2nd Thursday
3:00 p.m.
Chatton
4th Thursday
1:30 p.m.
GEM
3rd Monday
1:00 p.m.
Mailbox
Paloma
1st Monday
7:00 p.m.
Quincy Tumbleweeds
2nd Monday
7:00 p.m.
3:00 p.m. "Winter"
Quinsippi
1st Tuesday
6:30 p.m.
Sunshine Girls
2nd Thursday
11:00 a.m.
Unity Nite
3rd Monday
1:00 p.m.
Special Interest Groups:
Quilt League
2nd Wednesday of the month
(Farm Bureau Basement)

9:00 a.m.
HCE Book Club
3rd Wednesday of the month
11:00 a.m.
(*) Sep 19, 2018
"The Inn at Rose Harbor"
by Debbie Macomber
(*) Oct 17, 2018
"Station 11"
by Emily St. John Mandel
(*) Nov 21, 2018
"Between Sundays"
by Karen Kingsbury
(**) Dec 19, 2018
"An Hour Before Daylight"
by Jimmy Carter
(*) Jan 16, 2019
"The No. 1 Ladies' Detective Agency"
by Alexander McCall Smith
(*) Feb 20, 2019
"A Man Called OVE"
by Fredrik Bachman
(*) Mar 20, 2019
"A Dilly of a Death"
by Susan Wittig Albert
(*) Apr 17, 2019
"The Pilot's Wife"
by Anita Shreve
(*) May 15, 2019
"Seabiscuit"
by Laura Hillebrand
(*)
Discussions at Cheryl Loatsch Studio Sunrise Bakery & Cafe,
334 South 48th Street, Quincy, Il

(**)
Discussions at Tony's Too
HCE Card Club
Will resume in Oct.
4th Wednesday
(Farm Bureau Basement)
11:00 a.m.
Lessons for Living 2018 / 2019: (Open to the Public)
Held in the Farm Bureau Basement; 330 S. 36th Street; Quincy, IL. 62301
Cultural Enrichment Events for 2018 / 2019 are as follows:
Held in the Farm Bureau Basement; 330 S. 36th Street; Quincy, IL. 62301
Sep 26, 2018
Visit Pike County Historic Pittsfield. Please call Juanita Moss,
(217) 223-0480, with reservations NTL Tuesday, Sep 25.
Other Activities 2018 / 2019 are as follows:

| | | |
| --- | --- | --- |
| | Aug 23, 2018 | Adam's County Officers' Dinner; 6:00 p.m.; Farm Bureau Basement |
| | Oct 18, 2018 | CELEBRATE 100 YEARS of HCE in Adams County; 4-7 p.m. in the Farm Bureau Basement. Please bring non-perishable food item to be donated to Adams County food banks as your gift. |
ACORN Newsletter/Announcement Library